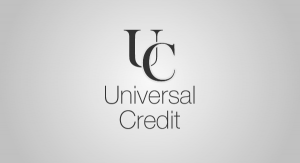 Could Universal Credit Lead To Higher Rent Arrears?
Landlords need to protect their interests as Universal Credit comes into force.
Patrick Butler pointed out in a recent Guardian article, Under the new system, tenants in receipt of housing benefit will have their money paid directly to them, rather than, as now, (with vulnerable tenants) direct to the landlord… Southwark council, which is one of six areas piloting the change, says that arrears have soared since it started testing direct payments.
Every savvy landlord knows that people who have difficulty managing money wont change just because Government wants them too.
Rising rates of rent arrears makes it even more important that landlords follow the rules under the Assured Shorthold Tenancy Scheme. If they take a deposit from tenants, it is a legal requirement to secure it in a special account until the end of the tenancy and, to be able to successfully argue/defend loss or damage it is essential an independent, professional inventory is also in place for every property let.
Recent studies by professional inventory firms report 3-out-of-4 lets in parts of London have no inventory, which places the landlord and tenant at risk of dispute. If a tenant falls behind in paying their rent, any deposit taken by the landlord is their only financial compensation, but only if they can satisfy the court of actual loss or damage.
The absence of an independent inventory was recently highlighted by the Association of Independent Inventory Clerks (AIIC) as instances of landlord expectations of what is reasonable wear and tear have ultimately lead to more tenant dispute. 
Pat Barber, Chair of the AIIC says, In addition to having a tenancy agreement, its important that landlords ensure all formal agreements and procedures are in place, such as a professional inventory and schedule of condition.
Contention continues as return of deposit arguements rage-on. More than ever whilst the UK economy flusters along, the number of tenants in arrears will rise to higher levels. 
So, What Might Be An Answer? 
Could Longer Tenancy Period Be The Answer To Lowering Rent Arrears?
SOME FACTS
Recent data from LSL Property Services revealed the average monthly rent in England & Wales went up by 4.2% with the cost of renting in London rising eight times faster than wages during the past year. 
According to a recent Upad Tenant Survey (Feb 2013), more than 3-in-4 spend £4-in-£10 of their monthly income on rent, up 10% compared to just one-month earlier, with 4-in-10 stating that they were only renting because they could not afford to buy. 
As rent payments compete for a growing proportion of net spendable income, it is no surprise arrears is on the increase. 
James Davis, CEO of Upad says landlords need to undertake three things in every case …
1. Always comprehensively reference your tenants no matter how nice they seem. 
2. Discuss the prospective tenant plans with them. Is this a stop-gap or a long-term choice? 
3. Get to know your tenants. If you have a more personal connection they are more likely to keep you informed if theyre getting into trouble. 
But what else can be done? 
A good suggestion is to extend tenancy period that allows the tenant to better plan ahead and help reduce large rent hikes every 6-12 months as standard Assured Shorthold Tenancy Agreements are renewed. 
Housing charity Shelter has long been calling for longer tenancy periods, especially for the 1-million privately rented homes with children. With a recent Upad Tenant Survey revealing nearly 1-in-3 tenants expect to rent for 5-10 years or more, this arguement gains momentum. 
Mr Davis continued, From a traditional letting agents perspective, shorter tenancies are good news as they get to charge renewal fees or additional payments if a new tenant moves in but from the tenants perspective, this can become costly and often unnecessary … As a landlord myself I can see the benefit in long term tenancies as it allows the tenant to budget further into the future, reduce any void periods between shorter tenancies and have someone in your property who views it as their home and so will take better care of it.