When it comes to selling your home, you may not always have the luxury of time. Life has a habit of disregarding our plans, throwing events and happenings into the mix that we could never have foreseen. Bereavements, unexpected redundancies, failing businesses, and more can all necessitate the need for a quick sale, and they're not always something that you can handle exactly as you would like.
This means that having an action plan in place can prove invaluable when it all feels like it's starting to fall apart. There are always ways to force the outcome that we require, and in the case of a rapid turnaround, there are lots of tactics that will help you to secure the sale you're relying on. Here are just a few of them to help you…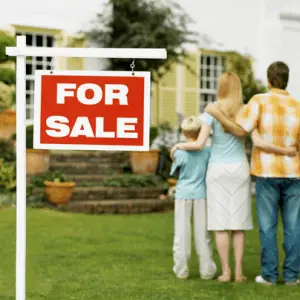 #1: Price Your Property Realistically
One of the most effective ways to secure a quick sale is by pricing your property realistically. Many sellers mistakenly believe that in order to achieve the price they desire, they need to value their property at a higher figure, so that they can negotiate whilst still obtaining the hoped for outcome. The reality is that this simply slows the sales process down. Most potential buyers will know exactly how much your property is worth, and if your asking price is overly idealistic, they'll choose not to view your home at all. Pricing it properly, on the other hand, means that you can obtain the sale you need, and cut down on time-consuming to-ing and fro-ing.
#2: Prepare Yourself for the Move
Obtaining a speedy turnaround can also be encouraged through the right preparations. There may be buyers in the market who are hoping to purchase as quickly as you're hoping to sell, so that they can move out of rented accommodation, or because their current property has already found a purchaser. Where this is the case, you don't want a delay on either end, so make sure that you're all packed up and ready to go. This way, as soon as the contracts are signed, you can be on the move.
 #3: Consider a Quick Sale Company
If you really can't find a private buyer within your time-frame, then it may be worth resorting to a different tactic: approaching a property company such as Quick Buyer's. These entities are manned by professionals who can usually complete the transaction in seven days or less. Although they will offer you below market value, they remain a highly economical and sensible choice, as they carry minimal administration and legal fees, and offer a guaranteed buyer for those who can't afford not to sell their property.
If you need a quick sale today, could one of these methods work for you?