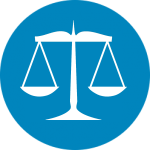 Britain's buy-to-let boom has culminated in record-high rates of private tenancies.
Figures reveal that almost a quarter of all British households (22 per cent) now rent from private landlords. This is up from 9 per cent in 1985, but as the number of tenancies rise throughout the country, so too does the amount of legislation and bureaucracy designed to regulate the private rental sector. These increasing legalities may seem off-putting, however, when broken down it is easy to see exactly what new rules as brought in under the Deregulation Act and Right to Rent Act mean for landlords.
The Deregulation Act
The Deregulation Act came into effect on March 27th 2015, and with it came changes to three key areas of interest for landlords – Energy Performance Certificates, protecting tenant's deposits, and Section 21 notices.
Energy Performance Certificates (or EPCs) and Gas Safety Certificates must be provided to tenants before the lease begins at the point of property enquiry. This means the details of a property's energy efficiency should be advertised on the listing, and that landlords should be able to prove tenants have received copies of both documents prior to their tenancy beginning. Alongside this, there is a fixed penalty of £200 per dwelling for failing to provide an EPC. Changes to the rules surrounding Tenancy Deposit Protection also occurred, as did changes to serving Section 21 notices, or notices of eviction. Where before, landlords had the option of utilising one of two different notices depending on whether the tenancy was periodic or fixed term, now there is only one type of notice irrespective of tenancy type.
However, the most recent changes to legislation are perhaps the most talked about, namely the "immigration checks" landlords are now required to undertake as part of the new Right to Rent Act.
The "Right to Rent" Act
As of February 1st 2016, private landlords in England are obligated to check whether prospective tenants are in the UK legally before letting out their property to them.
This controversial piece of legislation has drawn fire from many landlord associations and industry bodies, who claim that the laws place too much undue pressure on landlords and can leave them at risk of being accused of discriminatory letting practices. Failing to check a tenant's so-called "right to rent" in the UK can result in landlords facing penalties of up to £3,000.
As the legislation came into effect nationally following trials in the Midlands, Immigration Minister James Brokenshire said landlords would be offered the necessary support with compliance. "Right to rent checks are quick and simple, and many responsible landlords already do them as a matter of routine," he said in a press release. "We are providing landlords in England with all the advice and support they need before the checks go live on 1 February 2016." However, in spite of this, The Residential Landlords Association has revealed that of 1,500 landlords surveyed, over 90 per cent of respondents had not received any guidance from the government, and more than 70 per cent were unclear of their newfound obligations.
Undoubtedly one of the trickier pieces of landlord legislation to navigate, the Right to Rent Act is now nevertheless mandatory for all private lettings in England. Working with an experienced letting agency can help you understand the rules and gain advice about carrying out compliant background screening checks.
This article has been kindly provided by Easthams & Co, a leading letting agency covering Lancashire and the Fylde Coast. They specialise in property management for landlords and relocation services for professionals.