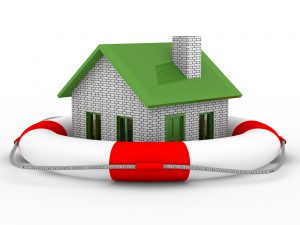 All business is an exercise in reducing costs and maximising income and it's absolutely essential for business owners, just as it is for landlords, so they seek to reduce their costs wherever they can. Particularly in property letting, where short of buying a new property or increasing your rent, costs like landlord insurance come under particular scrutiny.
It's understandable that many landlords are keen to cut down on their insurance costs. Of course, if all goes well, it is something which you'll never use! For some, landlord insurance is an essential and if you're letting an HMO, you simply don't have a choice over buying a policy. Yet for some, it's a cost that can, but shouldn't be avoided.
Insurance as Credit
The traditional way to view landlord insurance is to think of it purely in the negative, a little like a bill that gets paid. However, a better way to think of insurance is more akin to an emergency credit card or even an overdraft.
Just think: if you were asked to foot the bill for a five-thousand pound roof repair tomorrow, could you do it? Most landlords would struggle, and many would even be put out of business at the thought of incurring such a cost. Sure, you could borrow from the bank, but think of the interest costs. A small insurance premium every year allows you access to this massive fund should your property business encounter a problem.
Landlord's Liability Insurance
Landlords often ask about the worth and value of the liability aspect of their cover. How should they choose between a ten and twenty million pound level of cover, especially as you hope you'll never have to fork out that much! However, landlords run a risky business, and the importance of good liability cover can't be underestimated.
Tenants are becoming increasingly well informed about their rights and the laws, and cases of tenants taking landlords to court have been on the increase and in the news lately. If a landlord isn't covered and loses a court case, this could easily mean bankruptcy. It's a very real risk in the twenty-first century.
One Premium or Another?
Although landlord insurance itself is completely essential, that doesn't mean there aren't better or worse policies. Almost every major insurer offers a policy and you'll find yourself stunned by the options that are available for today's landlords.
What matters most is that your premium is tailored to you. Some degree of liability, contents and buildings cover is essential for pretty much every landlord, but you also need to ensure you're covered for the risks that pertain to you. Don't always think you'll get the best price through the comparison sites either: companies like PropertyQuoteDirect are best approached directly.
While it is a cost and landlords certainly can make savings on their landlord insurance, it's really an absolute essential. Finding a policy with adequate cover is just like finding a bank that offers great credit: it's a key to managing your cashflow and keeping your property business afloat.