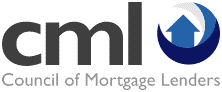 Lending in April:
Lending in April was weaker compared to a year ago.
First-time buyers saw a decline in lending compared to March and April last year.
Home mover lending volumes went up slightly month-on-month but there was a year-on-year decline compared to April last year.
Home-owner remortgage activity declined compared to last year.
Buy-to-let continues to grow year-on-year, mainly driven by remortgage activity, although there was month-on-month decline compared to March.
Paul Smee, director general of the CML, commented:
"House purchase lending in April was relatively subdued compared to last year, but similar to activity in March. The economy is recovering, with employment up, earnings growing, and competitive mortgage rates, so we expect activity to continue building as the year progresses.

Buy-to-let is showing stronger growth than home-owner lending, buoyed significantly by remortgaging, which continues to remain more subdued in the home-owner market".
Lending for buy-to-let
Lending for buy-to-let in April saw a decline compared to March, but there was substantial growth compared to levels in April last year. This was largely due to the increased levels of remortgage activity in the buy-to-let sector seen since the beginning of the year.
The composition of lending for buy-to-let is different compared to that of home-owner lending. While over the past year about 30% of lending to home-owners was for remortgage, in the buy-to-let market 52% of lending was for remortgage.
Number of buy-to-let loans for house purchase and remortgage