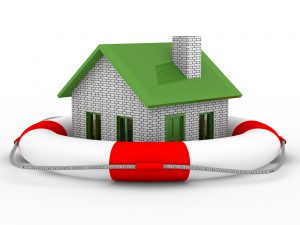 It's compulsory in many places for landlords to hold landlord insurance (also sometimes referred to as buy-to-let insurance), which is a specific type of cover for those who are renting out their property. It's something that can prove to be very important indeed, with many people spending a good deal of time researching it to make sure that they have a helping hand should the worst happen. Here's what it's all about:
Buildings Cover
The main thing that this type of insurance covers, is the building and structure itself. There are many potential hazards that could leave a landlord very much out of pocket, ranging from fire risks, to subsidence to extremely rare occurrences such as terrorism. These are all things that can be insured against with one of these policies. Fire in particular is something that all homeowners must be aware of as it can be prevented, but then it can inflict thousands upon thousands worth of damage. It's never worth the risk of not having insurance, especially if renting out properties is your livelihood.
Extras
Aside from the required building cover, there are also several different additions that are available to increase the level at which a landlord is protected. They include the following types of insurance:
Contents Insurance – This will protect any of the landlord's own items that are inside the house, which usually means furniture and appliances. Most furnished properties will require this.
Liability Insurance – Standard liability insurance protects the landlord for many expenses that they may be liable for in the course of rental. This may also protect the landlord from any expenses incurred by tenants for which the landlord is responsible.
Rent Guarantee Insurance – This is often chosen by landlords who are heavily dependent on their rent coming in on time. In the event that a tenant does not pay, the landlord is reimbursed the cost.
According to UK Insurancenet, around a third of landlords in the UK have tried simply using their home insurance to cover their rental properties. This simply isn't enough and could leave some landlords with huge bills if their insurance is declared void when an accident happens. It's an essential part of renting out a property and anyone thinking of taking out a policy should make sure that they're getting the most cover they can in order to avoid exposing themselves to risk unnecessarily.