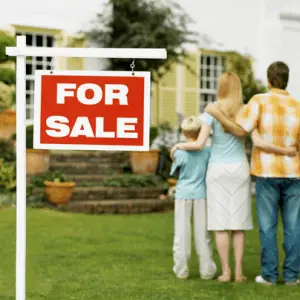 If you're looking to sell your property it is no longer necessary to walk down the high street to speak to an agent, you can do everything from the comfort of your sofa. The last couple of years have brought UK property investors and homeowners a number of companies offering a cost-effective alternative to the high street by selling your property online. But with so many options available it can be confusing to know what to do and who to choose. Here are the main facts about selling online and a guide to doing it yourself.
What are the main advantages of selling your property online?
The most obvious reason people choose to go through an online agent instead of on the high street is price. As online agents don't have the overheads that high street agents do – such as an office and cars – they can offer you the same services for a lot less money. Most online agencies also give the control over your sale, allowing you to manage viewings, offers and negotiation yourself if you choose. Another good reason for using online agencies is the direct access to the large online property portals such as Rightmove, Zoopla and PrimeLocation that instantly showcase your home to thousands of buyers across the country.
So how do you choose an online estate agency?
Ultimately your circumstances will dictate what kind of agent or service provider you go for. Depending on what area your property is in and how quickly you want to sell your property, the level of assistance you require will differ. Online agents like Settled provide all the services of a traditional high street estate agent – including valuing and marketing your property – but the main difference is that they encourage you to do the viewings yourself. This may seem like a hassle initially but what it actually does is directly link you with potential buyers which can save you time and make the sale a lot more efficient.
Valuing your property
With online agents you get much more flexibility on the valuation of your property and the price for which it goes on the market. Most online agents offer home valuation reports but it is also possible to do this yourself. To do this, look at similar properties on the street and compare their condition to yours and see how much they have sold for in recent years. Then you can make an educated estimate and combine this with your agent's knowledge to decide upon an effective asking price.
Timing can also be a factor. If you're eager to sell quickly, you might want to consider setting a competitive price to attract buyers, but if you aren't in a hurry you may wish to set it a bit higher to obtain the optimum price. Take into consideration the time of year too; selling your property in December can be difficult as many people are away or don't have the spare funds to move.
Manage the sale
Now the fun begins. As an online seller you can manage your ad, your viewings and your negotiations yourself, making sure the sale moves at your pace. Meeting the buyers during the viewings will help establish a relationship that will make communication so much easier when the conveyancing begins. Rather than going through a middleman you can have a open channel of communication with the buyer to make sure everything runs quickly and smoothly.
For investors who wish to save on fees, but are not totally confident to sell the property privately, going through an online estate agent can be a happy medium – giving you control over the sale whilst also providing expert help throughout the whole process.