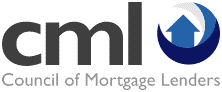 Gross mortgage lending in June showed a significant rise compared to the previous month, according to the Council of Mortgage Lenders. It rose by 29% compared to May to an estimated £20.5 billion. In addition to the month-on-month rise, there was also a year-on-year increase of 15% on the £17.8 billion of lending undertaken in June 2014.
Gross lending in the second quarter of 2015 came to £52.2 billion which was up 17% from the previous quarters £44.5 billion, and was a modest increase of 1% on the second quarter in 2014 when it totalled £51.7 billion.
Forward indicators of lending suggest an upturn will be felt in coming months
CML economist Mohammad Jamei said:
Activity is picking up after a slow start to the year. Our lending figure for June may be flattered by the end of political uncertainties related to May's general election, and the underlying picture is likely to be one of only modest recovery. This should be supported by favourable conditions in the economy, though it will be limited by rising house prices and affordability pressures.
Housing market
The previously strong recovery in housing market activity ran out of steam around the middle of 2014, with overall housing transactions easing back gently until recently.
House prices have been elevated relative to earnings for some considerable while. With house price inflation outstripping income growth across large parts of the country, it was always likely that household demand would start to fade as affordability pressures intensify.
Chart 1: Monthly approvals for house purchase
However, the timing of the market slowdown more or less coincides with the implementation of new MMR affordability rules (in April 2014) and the announcement of macro-prudential interventions two months later.
While it is not easy to trace cause and effect, it seems likely that regulatory actions have helped reinforce the recent subdued tone for the mortgage market, a point acknowledged by the Bank of England in its latest Financial Stability Report.
Higher income multiple lending has eased back a little over recent months. But we also continue to see a degree of further income stretch, as borrowers opt for longer repayment terms. These developments suggest that household finances have been bearing down on activity levels.
Although borrower demand may have softened a little over the past year, it has by no means evaporated. Most parts of the UK continue to report positive house price growth.