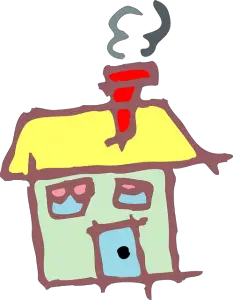 As we move into the second half of the year, it feels like we have the whole summer ahead of us. Before too long we'll be looking at autumn and the days will get shorter and darker. While it's still so beautiful and bright that's really not what anyone wants to think about, but now is the time to start thinking about securing your home ready for winter. Statistics show there is a 20% increase in the darker months, so make sure you're prepared.
Here are some tips on the areas you really need to focus on:
Windows
While it's warm, the most vulnerable part of your home is open windows. 30% of burglars gain access through an unlocked window or door. Always remember to lock up your windows before you leave the house or go to sleep. For the winder months, make sure your window locks are up to scratch and take a look at some safer options for your locking system.
Patio/French Doors
Patio doors are just as vulnerable as windows, if not more so. Generally people keep these doors open throughout the day, making for easy access in and out of the house when the weather is good. This makes it so important to check doors are locked and secure before you leave the house or even settle down for the night in a different room.

The Garden Shed
In the UK over £4billion is spent on garden equipment, plants and garden furniture each year. That's a lot of money to be keeping in an unsecure garden shed. Plus, when your garden is also a play area for your kids, there's a real need to lock up and dangerous equipment safely and securely. What you need is a strong and durable hasp and staple, secured with weather resistant bolts and locked with a strong and good quality closed shackle padlock.

Garages
So many of us don't keep the car in the garage, usually because it doesn't fit. This is because we tend to use this space for storage. Keep the contents of your garage safe with quality locks. Choose a high security padlock on garage doors as well as ensuring any windows or internal doors are locked and secure too.
Now is the time to check your current security measures and make sure they're going to keep you safe when the days start to get darker and it becomes much easier for burglars to pass by unnoticed. If you need advice on any security issues around your home contact an expert today.