In the last few years, Bristol has become a popular destination for those moving house. It has topped more than one list of the best places to live, thanks to its combination of a strong economy, beautiful scenery and a strong cultural life. This city should have something for everyone.
Economy
Bristol is one of the fastest growing city's in the UK and has a low unemployment rate and its residents tend to have a relatively high level of disposable income. It has also been rated as one of the happiest cities to work in the UK, in part because of the strong sense of community spirit. The big city buzz and the large shopping centres such as Cribbs Causeway and Cabot Circus stand alongside quirky independent shops (particularly around Gloucester Road and Park Street) that give Bristol its distinctive feel. Major industries include creative and media as well as finance and tech.
Of particular note is the existence of Bristol's own local currency, the Bristol pound. You can find a list of businesses that accept the Bristol pound online, and it is available in notes or as an app.
Scenery
It might be a big city, but Bristol is also situated just a short journey from some beautiful countryside. You can appreciate the magnificent Gothic architecture in the older parts of Bristol, or if you prefer things a little more modern, you can take a look at some of the exciting new redevelopments, but once outside of the centre it is easy to find some relaxing green space. You are less than an hour from Weston-super-Mare seafront to the south, the historic city of Bath (a World Heritage Site) to the south east and bustling Cardiff to the west.
Bristol culture
Bristol culture is vibrant and something the residents are very proud of. The history of Bristol both dark and inspiring, the city having been a major port during the slave trade but later the home of Victorian engineer Isembard Kingdom Brunel, who designed the iconic Clifton Suspension Bridge. More recent residents have included Bill Bailey, Maisie Williams (of Game of Thrones fame), Jeremy Irons, Tony Benn, Cary Grant, the physicist Paul Dirac and of course lovable Wallace and Gromit, created by Bristol based Ardman Studios.
Popular venues for live entertainment include the soon to be renamed Colston Hall, the O2 Academy, the Bristol Hippodrome and the Bristol Old Vic (the oldest continuously operating theatre in the UK). Live music has always been an important part of Bristol's cultural life and there are many smaller venues as well.
For music lovers, festivals include Loves Saves the Day. Festivals are not limited to music. Every year the city hosts the Harbour Festival and the Bristol Balloon Fiesta. There are cider, beer and chocolate festivals for food lovers and film and Shakespeare festivals for the more culturally inclined.
On a less mainstream front, Bristol is also well-known for its graffiti art. It is the home of Banksy and here graffiti is seen as art rather than a nuisance. The city even hosts Upfest, Europe's biggest urban paint festival. Other unusual cultural features include the Park Hill waterslide.
Sport
The two major football teams in Bristol are Bristol City and Bristol Rovers. The city is also famous for its rugby team, with the Bristol Bears playing in the Premiership. Both Bristol City and the Bristol Bears play at Ashton Gate Stadium whilst Rovers play at the Memorial Ground.
If you want to participate in sports yourself, as well as all the mainstream options, you could take up something more unusual. Climbing is popular, with plenty of indoor climbing walls if you don't want to climb the sides of the gorge. You can even take up ballooning (it's not an uncommon sight to see many balloons drifting across from Bristol after taking off from Ashton Court).
Transport
Bristol Temple Meads is the largest railway station in the city and can take you directly to major destinations such as London and Birmingham. There is also an inner-city train line that can take you from Temple Meads to areas such as Clifton and Filton, and a bus service connecting Temple Meads to Bristol International Airport.
Another thing for which Bristol is famous is its cyclists, part of its commitment to environmental friendliness. This is a cycling city, home to the first section of the National Cycle Network to be built. This is rather handy, as parking in the city can be difficult. If you do like walking or cycling, just bear in mind that quite a large section of the city is built on very steep hills.
Education
You can find some of the best secondary schools in the country in Bristol, including both state and private institutions. The city also hosts two major universities, the University of Bristol (one of the top ten universities in the country) and the University of the West of England (UWE).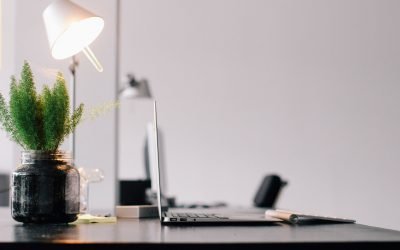 Managing vacation rental properties can be hard work. There's a long list of things to do, from looking after your vacation home to dealing with...
<!—- ShareThis BEGIN -—> <!—- ShareThis END -—>